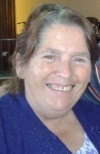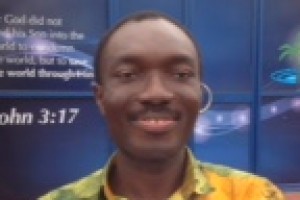 Bill Kirkland - Senior Pastor
Bill, together with his wife Helen, pioneered both Kambalda and Kalgoorlie churches, later uniting them into one church with two congregations. He was ordained while part of the ministry team at a thriving church in the southern suburbs of Canberra. God called him to the Goldfields in 1993. In 2006 he added the role of Prison Chaplain to his ministry. Bill and Helen have three adult children, Jocelyn, Tim and James. Bill loves to keep active with tennis and running being two of his favourite leisure pursuits - along with going out for coffee!

Eddie Robertson - Assistant Pastor
Eddie has lived in Kalgoorlie all his life. He has a passion for evangelism and was a member of the local Gideons' Camp for many years. He has been working alongside Bill in the ministry at Kalgoorlie and Kambalda Oasis since 1998.

Peter Young - Assistant Pastor
Peter is a very passionate Servant of God with interests in soul winning, establishing Christians and preparing people for heaven. He has been involved in establishing new churches, church management and training of the next generation of Christian leaders. Previously Peter worked as Exploration or Mine Geologist with some of the leading names in mining and minerals industry including; MetalsX Ltd, Silverlake Resources Ltd, Integra Mining Ltd, Coffey Mining, African Barrick Gold, Newmont Gold Ghana Ltd and Goldfields Ghana Ltd. Peter is married to lovely Harriet and has been blessed with five wonderful children. He has been following and serving the Lord Jesus Christ since1983 up until now. He has faced many challenges in life, but continues to grow closer to and serve the Lord every day.

Kerry Atkinson - Board Member
Kerry is a deaconess and also serves on the Board. She has a heart for prayer and hospitality. In 2007 she was inaugurated Kalgoorlie President of Aglow Australia.

Hannes Bester - Treasurer

Hannes was born in Bethlehem, South Africa. A Boilermaker by trade, he moved from Witbank, South Africa where he was raised, to Kambalda in 2004 and to Kalgoorlie in 2006. He became a deacon in 2010 and a board member in 2012. He also works as a lecturer at the local TAFE.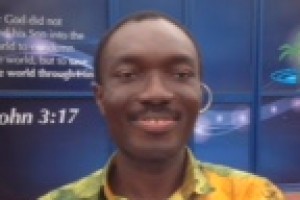 Andrews (Andy) Osei
Andy joined the Board in 2017 and works in the mining industry. Andy preaches and shares a communion message regularly and also leads a Home Group that is hosted by David and Tina Leilua at their home. Andy is married to Jennifer and they have two daughters.

Jan Blakey - Women's Ministries Kambalda
Jan has been an active member of the Kambalda congregation since it was planted in 1993. Jan ministers to the women in the fellowship encouraging them in prayer and fellowship. She also preaches and shares communion messages regularly in the Sunday services and is part of the music team as a song leader.

Kathie Lindup - Deaconess Kambalda
Kathie is an enthusiastic member of the Kambalda congregation who thrives on welcoming people.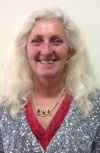 Helen Kirkland - Administrator
Helen has been actively involved in the life of both churches working alongside her husband Bill mainly in the areas of administration and music ministry. She likes to pursue a healthy and active lifestyle.
Safer Churches Person/KidsKonnect Leader
The safer churches person is the point of contact for anybody who feels they are being abused or at risk of of being abused, and also assists the Board in ensuring that any body working in child-related ministry is appropriately trained. In 2022 Jackiie took on the leadership of the children's ministry "KidsKonnect". This is a high energy program for children from Kindy to Year 6.